Akram Hits Number 1 On The YES Home Grown Top 15!
Singer & songwriter Akram dropped his newest singer/songwriter effort 'Drop In The Ocean' about 2 weeks ago and the third week saw it hit number 1 on Sri Lanka's biggest home music countdown – The YES Home Grown Top 15.
This is Akram's third number 1, the last two being 'Tic Tock' & 'Pick You Up'.
Here's the countdown at a glance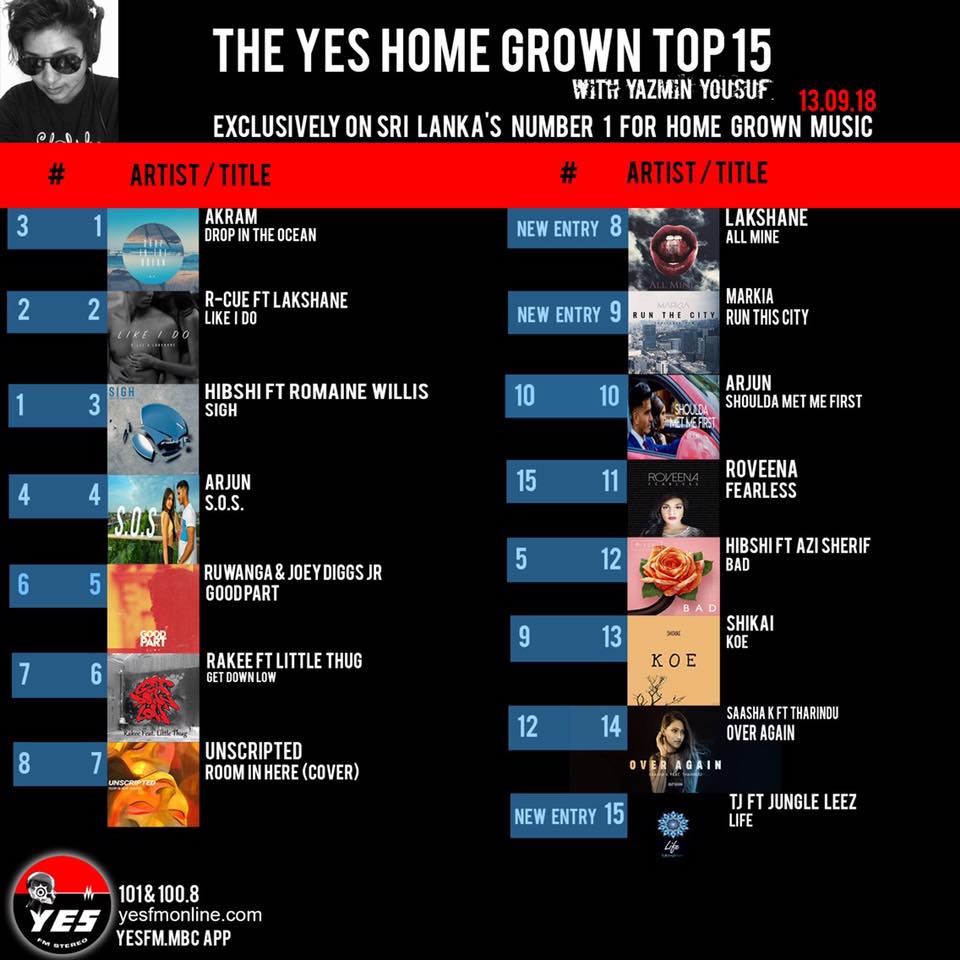 LOCAL: The band, organized their first gig series and it sure was one packed One O Six that Sunday evening, here's moments
The Lankan internet saw the return of Abby (formerly known as Young Abby), this time around with another creative mind. Get to know the all new duo 'Common Unknown' already!
This footage if from The Dark Days of December Festival, which was held in Bangalore not too long ago…this is their cover of Shining's  – Förtvivlan