Akram Hits Number 1 On The YES Home Grown Top 15!
Singer & songwriter Akram dropped his newest singer/songwriter effort 'Drop In The Ocean' about 2 weeks ago and the third week saw it hit number 1 on Sri Lanka's biggest home music countdown – The YES Home Grown Top 15.
This is Akram's third number 1, the last two being 'Tic Tock' & 'Pick You Up'.
Here's the countdown at a glance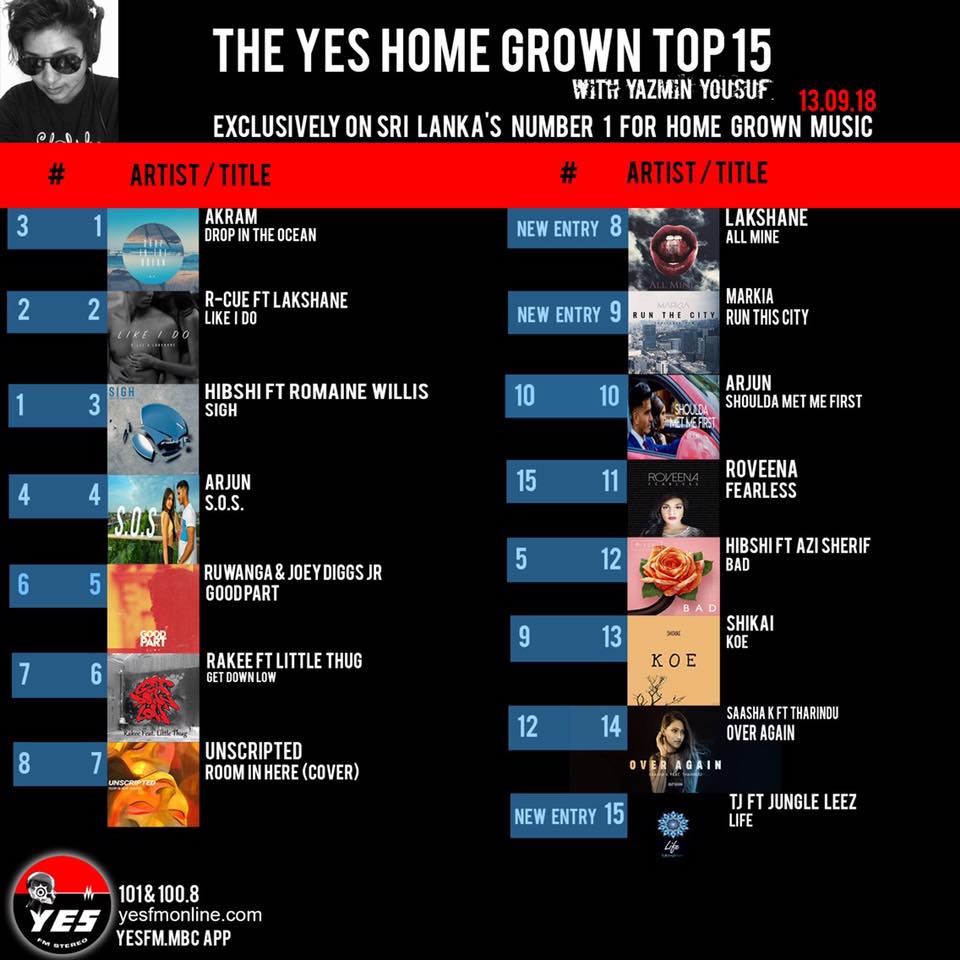 more awesome December people that will ditch the old and get in with the new (cup cakes instead of cake cuz why not?) Have the best one ever Krish (Frozior)
Unveiled at The Last Drink (Kamikaze, 19th May), "Surprise Surprise!" is one of those tracks you'd never imagine CryWolf ever coming up with…if you didn't make it for the show, sorry
Formerly known as Monkey Wings, this increasingly popular cover band just dropped their debut original with a pretty neat futuristic video a few hours ago.