Akram Hits Number 1 Again!
The singer/songwriter rose back to the number 1 spot after Arjun stormed to the top of the YES Home Grown Top 15 with his single S.O.S. 'Drop In The Ocean' is officially the most played/requested single on YES101.
Here's the countdown at a glance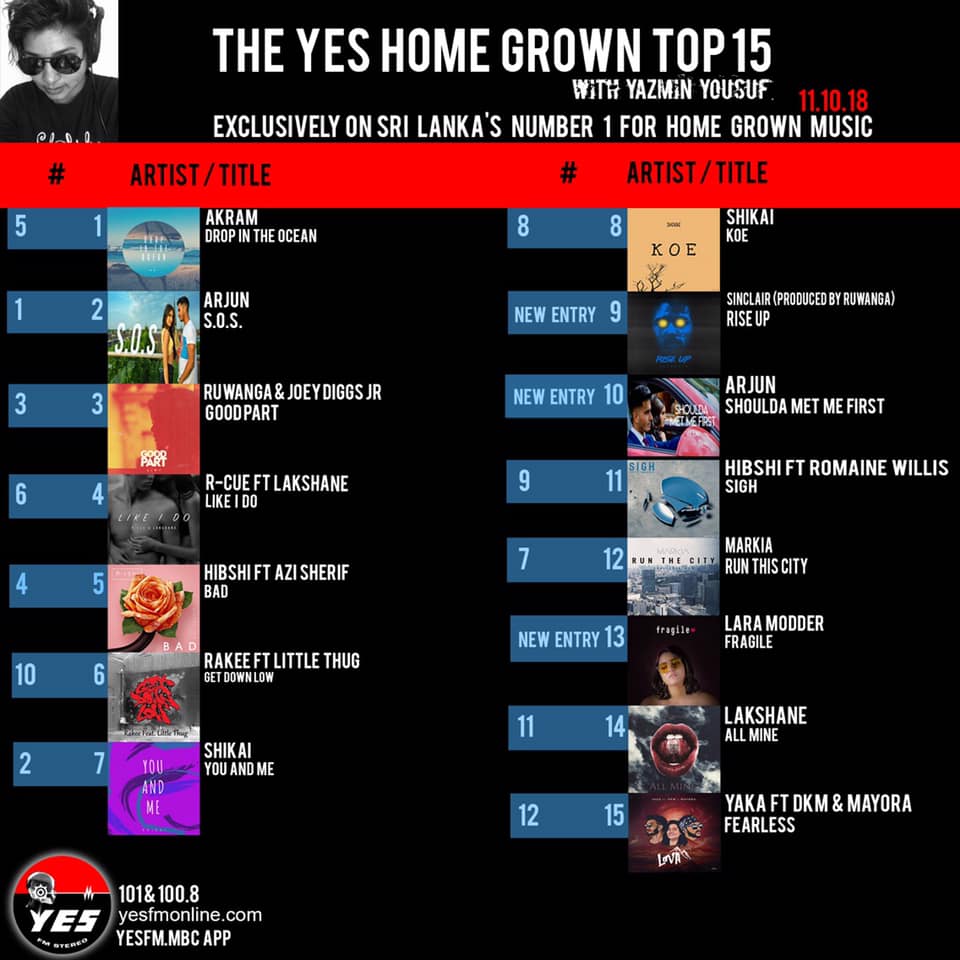 And we love the fact that she doesn't attempt to try n go all Amy on the track, check it out…you'll be surprised =) If you like what ya hear,
medical student by day & songstress at night…also a charmer anytime of the day, we swear shes as good as chocolate will ever be and we've been in love with
and this is gonna be their second time in less than a decade. India hope you're ready for some killer Lankan metal!