Akram Hits Number 1 Again!
The singer/songwriter rose back to the number 1 spot after Arjun stormed to the top of the YES Home Grown Top 15 with his single S.O.S. 'Drop In The Ocean' is officially the most played/requested single on YES101.
Here's the countdown at a glance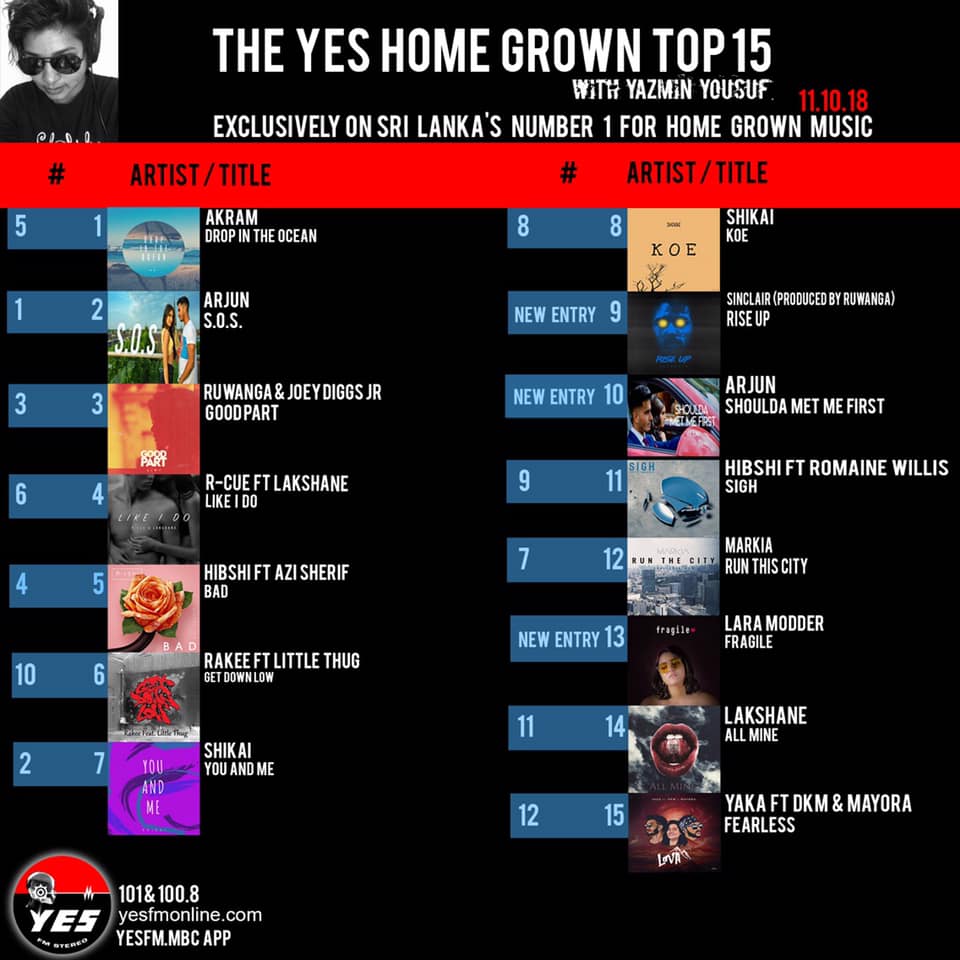 To you & yours From us at team decibel.lk (Anuradha, Housni, yazmin, Dan, Aseka, Eshantha,Dimitri & Lakshan)
A year ago, they performed this live at a gig at Kamikazi and it sure was one heck of a single, flash forward to present and here's the single in
Machan, is the only word that comes to our mind…click and you'll know why. Another darn good remix Dropwizz!