Akram Hits Number 1 Again!
The singer/songwriter rose back to the number 1 spot after Arjun stormed to the top of the YES Home Grown Top 15 with his single S.O.S. 'Drop In The Ocean' is officially the most played/requested single on YES101.
Here's the countdown at a glance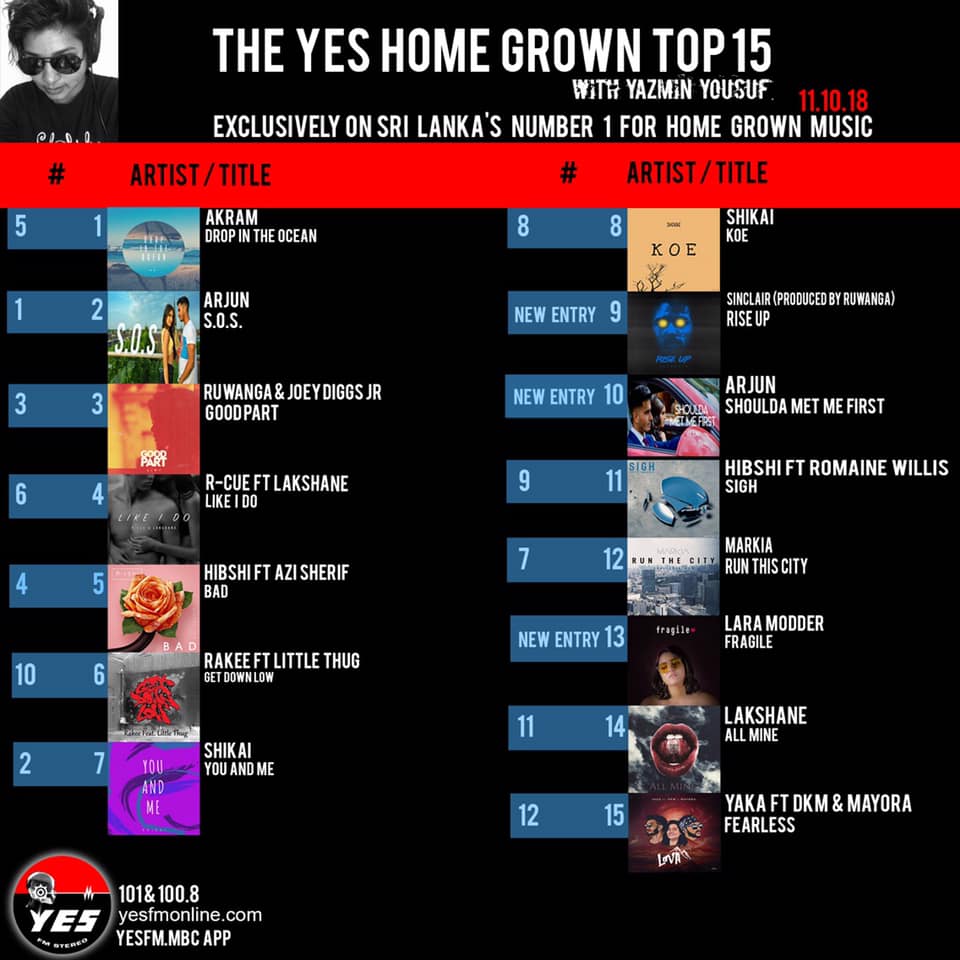 While this is yet to be completed, this sounds pretty good for a first time composition by the guy you've known from TNL Onstage earlier this year .see how you
'Visekari' by Pasan Liyanage, Bachi Susan & Shiraz Rude Bwoy, is still wildly popular after it's release 10 months ago. The single that's yet to have its own proper music
Here's a single that was released a while back in November…See how you dig this single that features Tom Alfons.