Akram Hits Number 1 Again!
The singer/songwriter rose back to the number 1 spot after Arjun stormed to the top of the YES Home Grown Top 15 with his single S.O.S. 'Drop In The Ocean' is officially the most played/requested single on YES101.
Here's the countdown at a glance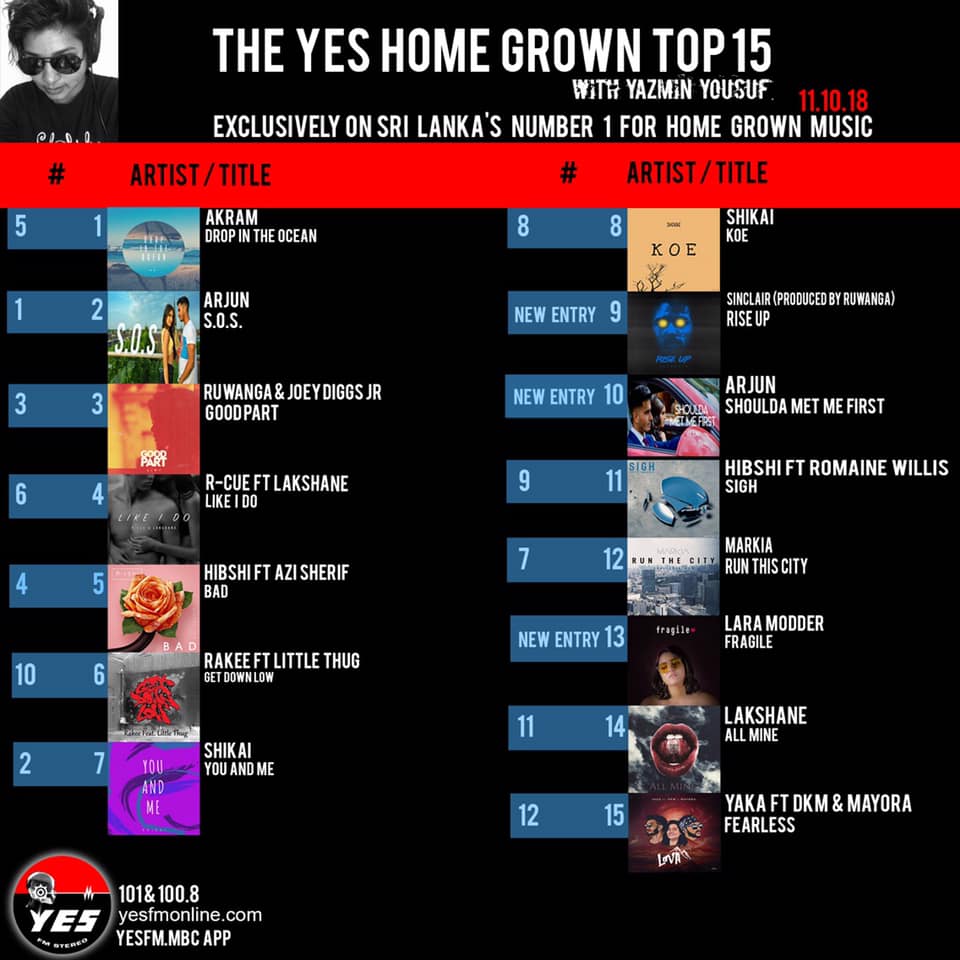 Light, fun, tropical and heavy on the lyrics -that's how we find this single to be by producer & rapper Chinthy who features fresher – Eranga on this.
Here's a moment from 'I Will Follow, I Will Lead' , a heart touching take of a Dixie Chicks classic 'Landslide'.
Looks like this remix of Scotty A's 'Lost In Translation' has been gaining some momentum on social media for the sleek, good reworking that it is from one of home's finest