A Very Happy Birthday To Shafi!
he sure is one of the most celebrated guitarists in SL, the best one to you good sir!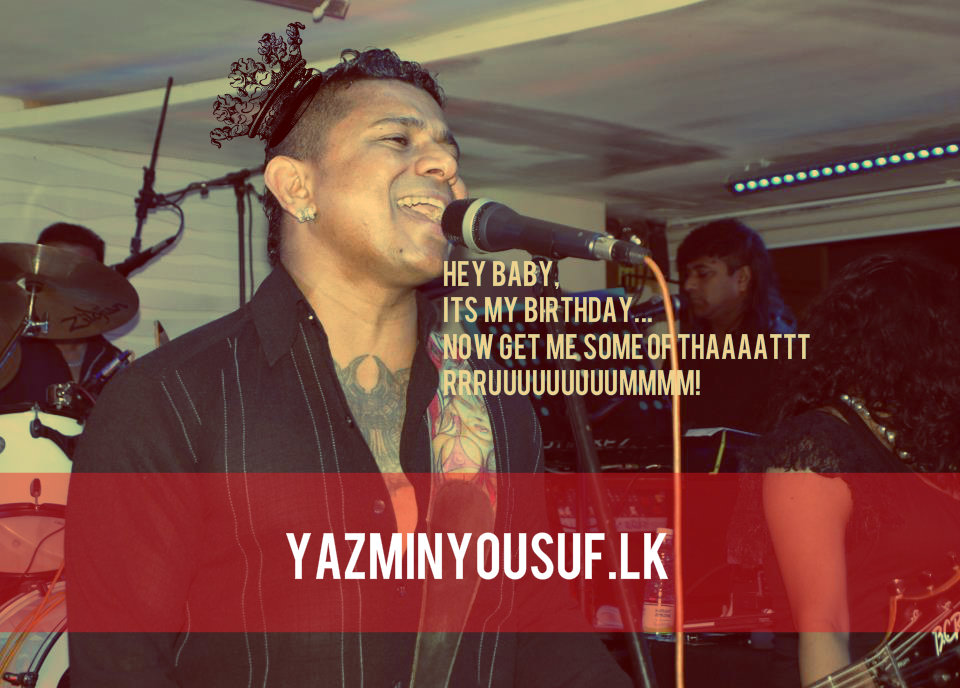 This much hyped single is here and it's a pretty neat Tamil take by ADK & Jack Styles of Iraj's newest Sinhala release that dropped last week – 'Maaraya'.
we're glad this is on YouTube for fans to check out, check out their entire set here thanks to Derick Reaper! Cover: Shout By Tears For Fears (this was one
Looks like their single is showing no signs of being a constant number 1 on The YES Home Grown Top 15 and proof is here on the artwork Not familiar