A Mini Melo Gets Announced!
The Melomanic Sessions is back and this time, in the form of a mini version of it. Slated to happen next week, we strongly suggest that you write to them to book a place before its all gone. Here's the artwork for deets!
be a part of their group for more updates on this – click here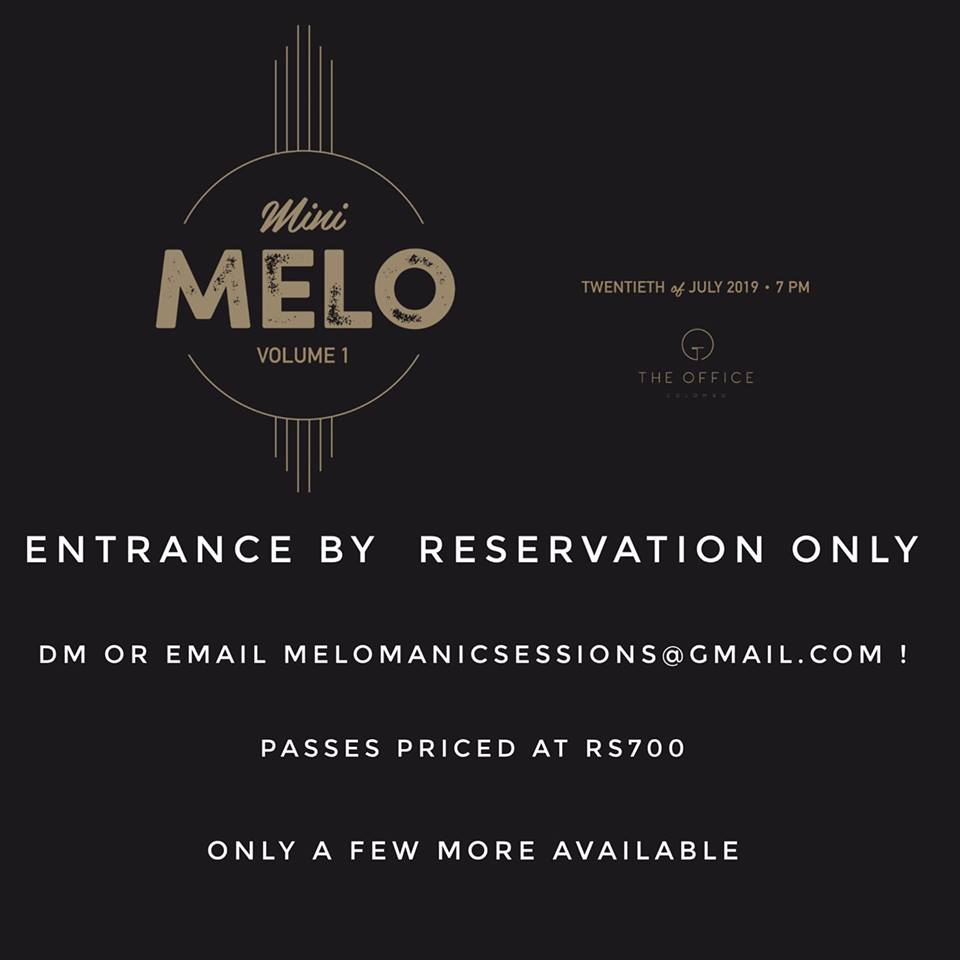 Fresher Anushan Madusanka aka AnuwA released this, a collaborative remix of 'Infinity' with Ishara.
Chill Trap and all its similar goodness, find it here in this special almost half hour set by CMB's Niroo. we sense that this just might be another favorite series
Her third release is not what any would expect from this rapper extraordinaire but we are feeling this single, as it could be the start of something new by the